SIMBA JEWELLERY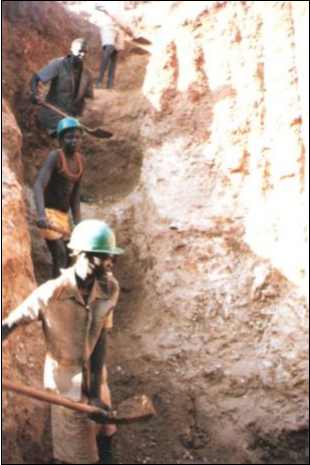 To date, north-western Kenya where West Pokot District lies has attracted various multinational prospecting and mining companies. Most of them are involved in exploration and mining activities of gemstone and other minerals including petroleum prospecting. This is due to the potential mineral resources in a geological terrain that extends southwards towards eastern Uganda and western Kenya, south western Kenya down to mining districts in the North West Tanzania.
PROPOSED INVESTOR'S IN PUT IN FUTURE
Simba Group is seeking for interested investors/partners to upgrade the existing set-up and forming a strong joint venture in research, mining and production of gemstones and other exploitable minerals from West Pokot as stated in the scope and objectives.
The investor/s will be required to actively participate in activities as a share holder (detailed modalities to be discussed) without modifying Simba Group's license rights.
On the assumption of a reserve potential of the area in question (over US$100 million), Simba Group wishes to consider interested parties or individuals as share holder/s. Suitable person/party is expected to be able to contribute substantial investment towards exploitation of the mineral reserve value of the area, and share in the mineral rights. The suggested amount is Ksh, 100,000/- (USD 1,000/-)may be contributed partly in cash and partly as equipment and in return investor is given a gift of ruby or saphire ring to choose from. The interested party/persons shall be expected to submit their letter of intent or suggestions for consideration.
OBJECTIVES AND GOALS OF JOINT VENTURE
Intensify evaluation of exploitable corundum rubies, sapphires and other minerals in the licensed areas;
Inject more versatile technology both at extraction and production level. Increase and upgrade machinery both at mining and processing levels;
Improve cutting, polishing, processing and enhancing technology. Intensify market technique hence increase productivity and quantity of finished products.
Marketing strategy; effectively market finished products to both international and local markets through established networks.